Consult a doctor by video, audio or chat

Available 24/7, anytime, anywhere>
On demand or by appointment
Full doctor and patient confidentiality 
Your personal data secured and protected

CONSULT NOW
THE SERVICE
We bring you doctors when you need them
Easy to use and secured
We are always 1-click away, no app to download.
Access the service from a smartphone, a tablet or a PC.
Talk to the doctor via phone (audio), chat or video.
Your data and medical information 100% secured : PDPA compliant and  ISO 27001 certified.
24/7 access to healthcare
Appointment with a doctor immediately or up to 7 days in advance.
Experienced doctors in telemedicine usage.
Medical report shared electronically after each teleconsultation.
Delivery of prescription to your doorstep (where available and allowed) 
Comprehensive list of medical professionals
General practitioners
Medical specialists: dermatologists, gynecologists, pediatricians, psychologists. (coming soon)
Medical professionals specialized in Health coaching: nutrition, sleep disorder, smoking cessation, stress management. (coming soon)
HOW IT WORKS
For minor health concerns, a medical professional is available at your finger tips in 4 easy steps.
1
/4
Tell us your symptoms
We ask you 4 simple questions to suggest the best medical consultation options for you : teleconsultation with a doctor, referral to a nearest hospital for an in-person visit...
2
/4
See in real time our doctors availability
You can book for an immediate consultation or choose up to 7 days ahead when you want to talk to a doctor.
3
/4
To start, chat with our doctors
Just start asking your question, wherever you are ; our doctors will answer you in a timely manner.
4
/4
The teleconsultation can continue by audio or video
Talk with our doctors as if you are in their office, in full confidence (no recording).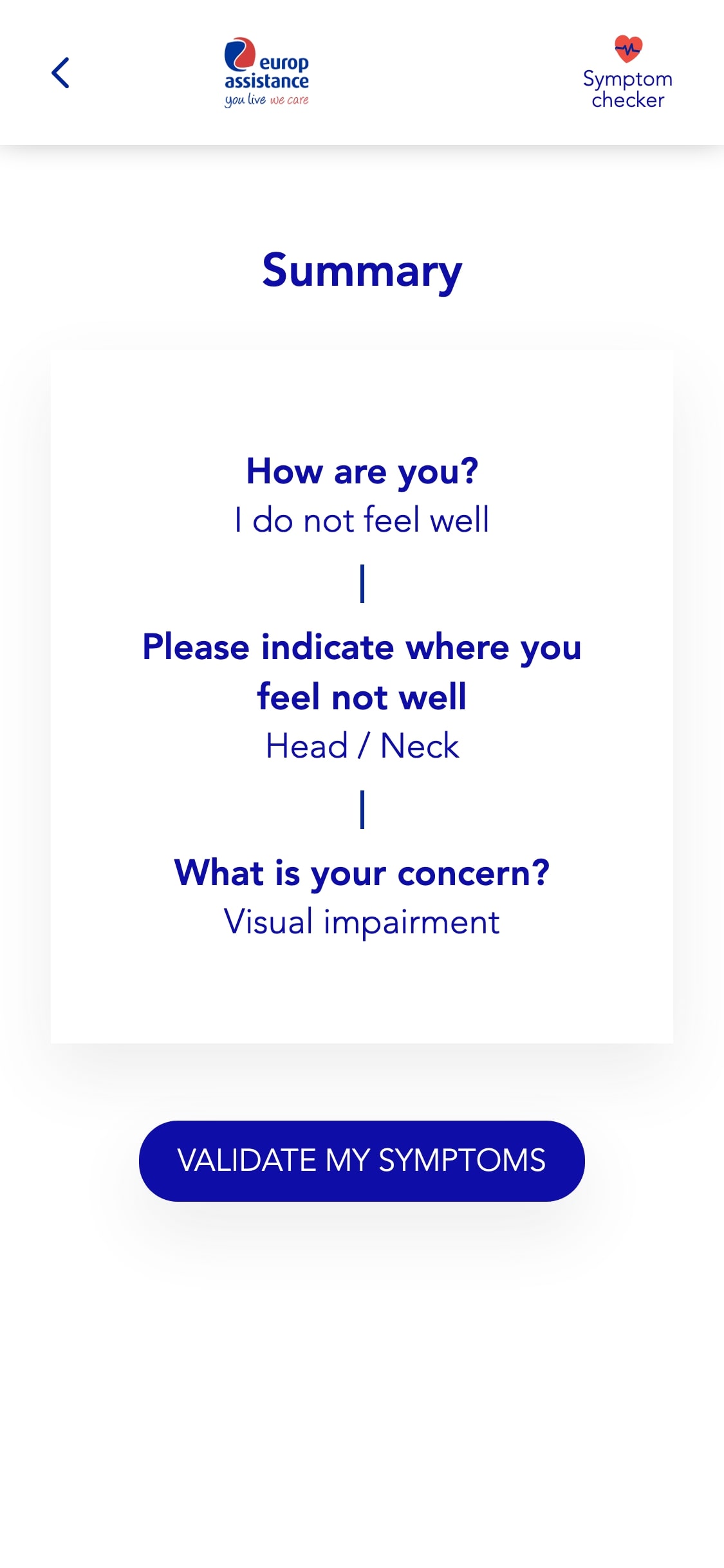 What channel to select: chat, audio, video?
Video
Video is the closest practice to an in person-consult. It is very well adapted for general medicine dermatology, psychology. The doctor can see the patient and it can facilitate the discussion.
Chat
Chat is very convenient and fast. More indicated for general medical information, it can be used anywhere. Preferred channel by young generations!
Audio
Audio (or phone) is very convenient for people not at ease with new technology. Privacy is ensured for a real-time interaction with a doctor.
Be quiet and comfortable
This teleconsultation is yours and our doctors are available to you, take your time.
Make sure you are comfortable and in a quiet  environment to ensure the best quality of your exchange with the doctor.
5 minutes before your appointment, check your internet connection, and prepare documents and questions you wish to share with the doctor.
A link with your treating doctor
Our teleconsultation and medical advice services are in complement to medical services provided by your personal doctor.
We recommend that you share your medical report, that we send after each service, with your family doctor.
We can also share, with your formal agreement, our advices directly with your medical referral.
Over 50 years of experience
Europ Assistance, set-up in 1963, is a pioneer in remote medical assistance.
We cover more than 300 million people in the world, wherever they are.
We managed almost 100,000 teleconsultation services in 2020.
We dedicate special lines for COVID-19 medical information and teleconsultation.
Testimonies
Your testimonials to our motto of You Live, We Care.
Really reassuring!
"While vacationing in Phuket, our daughter Rosie started vomiting in the night and complained about having a headache. Thankfully we managed to connect to Dr Sommart via video. He was very patient with us and after listening to what happened and asking us a few questions, he calmly assured us it is not a serious condition and advise us to give Rosie plenty of water for hydration and a good night's sleep. Dr Sommart also gave us the names of oral re-hydration and anti-nausea medication available in pharmacies in case Rosie's condition worsen. Thankfully, Rosie got better in the morning. Thank you Dr Sommart for prescribing reassurance to me and my husband!"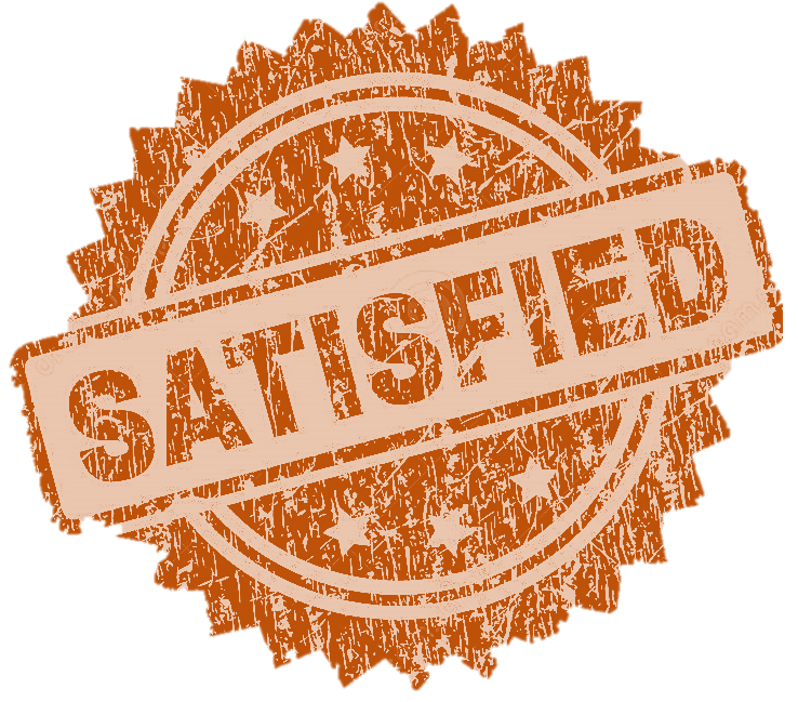 Martha and Robert On behalf of Rosie 6
Travelling with young children
Videocall
Multitasking has never been this easy
"After a 2 day trip in the mountains, I was presenting a red rash on the arm. I was anxious but had no time to go to the hospital. Next day at work, I booked an appointment, showed my arm to the doctor by video, shared some pictures and he recommended a anti-itching cream. He advised me to go to hospital if I experience fever or if the rash got worst. All of this done during my lunch break and I did not even have to skip lunch! Very convenient!"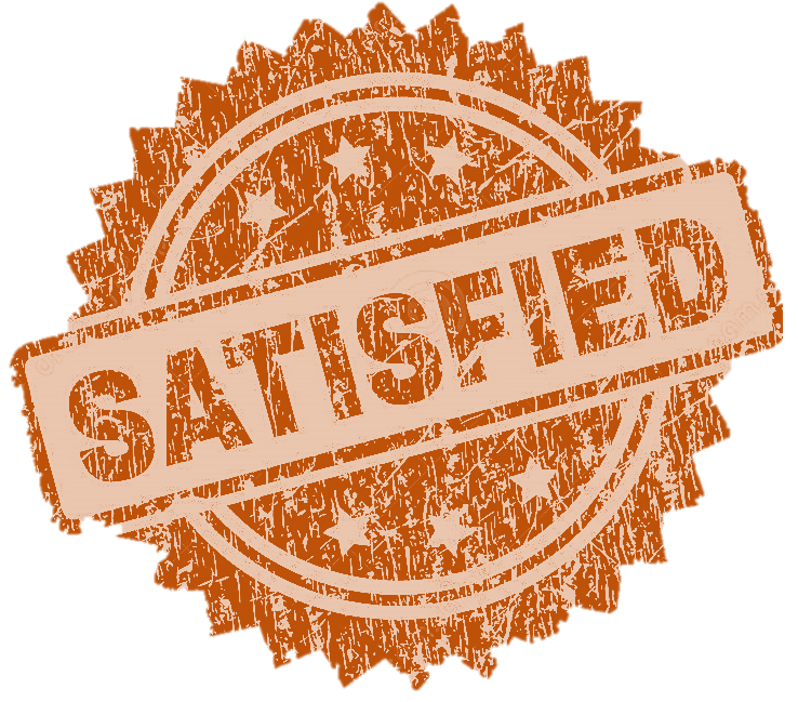 Sirinya Piyakit 36
Medical advice
Videocall
Modern medicine at ancient sites
"I recently travelled to Indonesia and visited the incredible Dieng Plateau and its multi-colored lakes, hot springs, and ancient Hindu temples. While I always considered myself fit, after 1 day of trekking, I felt dizzy and had very bad muscle spasms around my calf. Worried that I could not communicate to the local doctors, I decided to give teleconsultation a try. Dr Yngyong was responsive and after exchanging some text, he correctly pointed out this might not be related to fitness but I might be having heat exhaustion symptoms. He gave quick advice on how to hydrate myself and reduce exposure to the heat and I felt better after following his advice. The rest of my vacation was exactly how I dreamt it to be. Thanks Dr Yingyong for helping a fellow Thai in need!"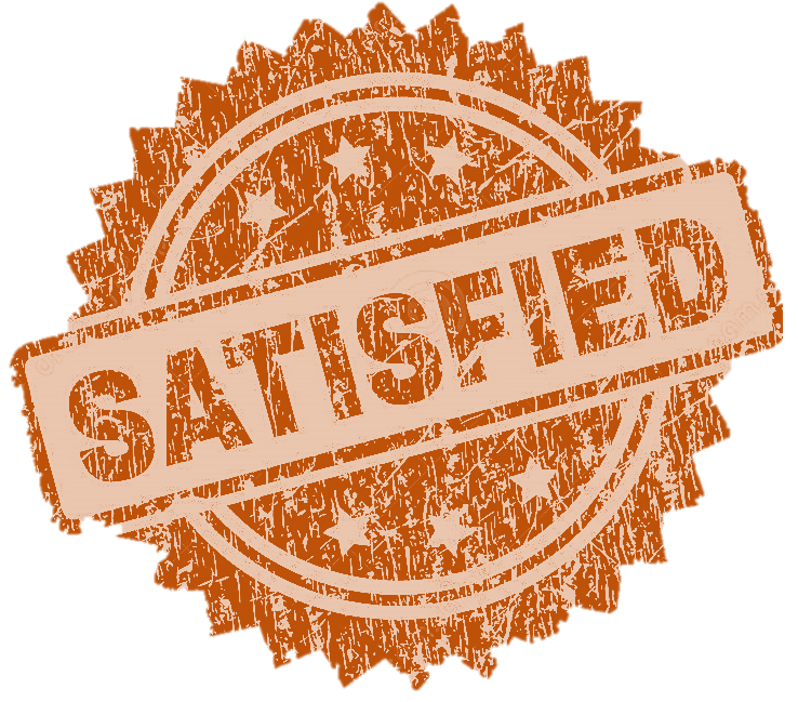 Yok K. 28
Solo traveller
Texting
No download required!
"I took my 2-year-old daughter to visit my parents in Bueng Kan where is far from the hospital. During the day, my daughter was fine only her forehead was warm, but in the evening she started having a fever so I decided to book a teleconsultation. The process was fast, easy and best of all, it did not require any download! The doctor recommended some medication which can be brought from the pharmacy. From the time I book the appointment to the time I picked up the medication is less than an hour. Had I taken my daughter to emergency or urgent care we would have still been waiting in a room to be seen."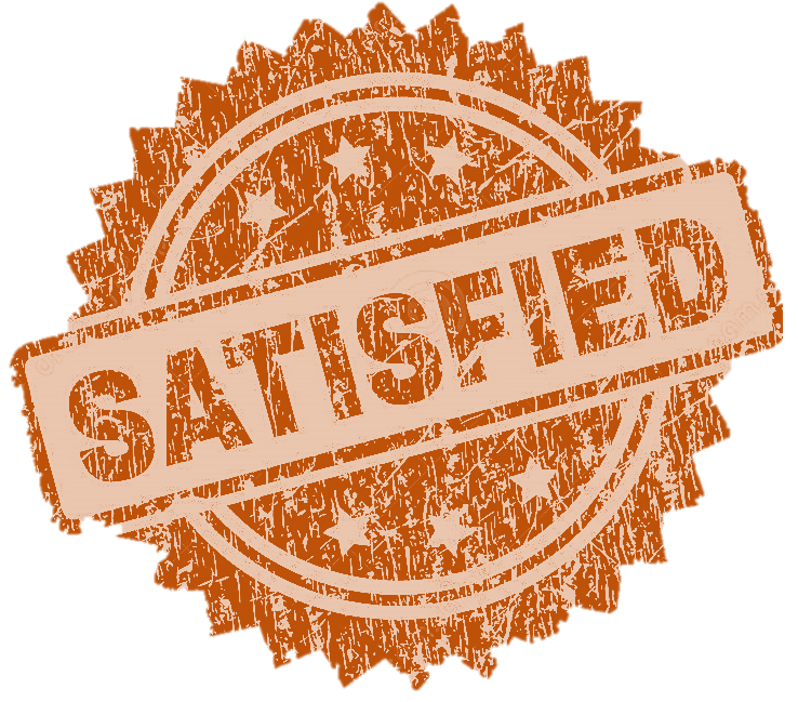 Gabrielle 29
Travelling with young children
Videocall
You need further information ? Take a look to our frequently asked questions.
The service
All what you want to clarify about the service.
Technology
Because we are not all IT professionals...
Symptom Checker
For us to guide you through the best adapted healthcare solution
The medical professionals
It is important that we build trust for you.
Security & Compliance
We pay high attention to your data protection and confidentiality.
The service
All what you want to clarify about the service.
What is teleconsultation service?

Teleconsultation service by Europ Assistance can be a remote consultation with a doctor (GP or specialist), but it can be also medical advice to answer your questions, explanation of medical results, or even a coaching session with one of our healthcare professionals (nutritionist, nurse specialized in stress management, smoking cessation or sleep disorder).

What is NOT teleconsultation service?

Our service is not an emergency service. If we detect in your symptoms you declare a potential urgent condition, we either advise you to have a face-to face visit or that you call the emergency unit of your location.

What is usually excluded from teleconsultation service?

Whereas more and more medical decisions can be taken by a healthcare professional at a distance, some conditions or requests are still difficult to be managed remotely: issuance of a prescription (depending on local regulations) or if authorized, the renewal of a treatment over a certain period, issuance of a fit to work certificate, requiring advanced medical information, pregnancy follow-up. Also, when patients present certain symptoms, health symptom checkers or healthcare professional may recommend a face-to-face visit instead of a teleconsultation (loss of consciousness, important nosebleed, chest pain, ...).

How long is a teleconsultation?

Each teleconsultation can be of duration up to 15 minutes; nevertheless, for certain specialties, our doctor may need more time. In that case, we take the time needed or propose another teleconsultation session later.

How to start my teleconsultation?

In the email confirmation and in the reminder you receive 10 minutes before your appointment, you will find a link to connect at the date and time of the teleconsultation. You can access whenever you want. At the time of the consultation, the waiting room will appear and our doctor will open the consultation.

Can I refuse the video and have the consultation only by phone?

Yes, even if you chose "videochat" when booking your appointment, you can change your mind at the last minute and even during the consultation with the doctor. Just accept the "audio" mode, your camera will not be activated.

I cannot connect at the time of the consultation. What happens?

5 minutes after the time of your appointment, in the case you do not show, our supervisors are alerted and our staff will call you back to know if something is doing wrong. If everything fine, you can connect to the consultation during the 15 minutes of the time slot that you booked. If the time has passed, you should book another teleconsultation.

When can I book a teleconsultation?

You can book 24/7 a teleconsultation over the next 7 days, by selecting a timeslot that is available in the online calendar.

How long should I wait to have a doctor online?

We offer a 24/7 teleconsultation service. You can schedule a service within 15 minutes. Our doctors may not be available at the exact time you are looking for, but will be on time at your appointment.

Can I cancel or modify an appointment?

Yes, you can cancel and modify an appointment up to 10 minutes before the consultation. Just click on the link in the confirmation email you received and select cancel. To modify, you should first cancel and then choose another time slot in the calendar.

Can I book 2 appointments for the same specialty for the same person?

No, we do not allow multiple appointments for the same person and the same specialty. You can book another appointment only once the one you booked has been completed.
Technology
Because we are not all IT professionals...
Should I install an app?

No, no need to download an app. Just click in our web app onto the link and follow our guidance.

How to know if my browser or my system are compliant to use the videochat?

In the email confirmation you will receive, we list all the systems for which our solution is optimized, so that you can check in advance. The list is as below: - Desktop: Edge from 17 , Firefox from 22, Chrome from 23, Safari for MacOs from 11 - Mobile: Safari for iOS from 11, Android Browser from 76, Chrome for Android from 76, Samsung Internet from 9.2

I don't have a camera for the video. Can I still benefit of a teleconsultation?

Yes, our teleconsultation can be perfectly managed via audio and chat.

Can I use my smartphone for the teleconsultation?

Yes, you can use a computer, a tablet or a smartphone.

Is Internet mandatory to access the service?

Yes, a minimum bandwidth is mandatory for the appointment booking, the chat and the audio. A good quality connection is required for the video. If the bandwidth is not sufficient, the system will automatically switch from video to audio, without disconnecting you.

What to do in case of a disconnection during a consultation?

In the case you are disconnected with the doctor during a consultation, simply click on the same button to access the service. You will be connected with the same doctor. In case the quality of the bandwidth is really too bad, our doctor will propose to call you back on the phone number you declared at the time of the appointment, or another phone number that you can indicate.
Symptom Checker
For us to guide you through the best adapted healthcare solution
Going through the symptom checker, how do I know if I am eligible to a teleconsultation or not?

Our symptom checker is analysing the symptoms you declare and indicates you the healthcare solution that may correspond the best to your condition. Only conditions that our doctors consider they can manage at a distance are eligible, i.e. runny nose, vomiting, temperature for less than 24 hours, etc.

In which cases am I not eligible to a teleconsultation?

Our service is not an emergency service. If we detect in your symptoms you declare a potential urgent condition, we either advise you to have a face-to face visit or that you call the emergency unit of your location.
The medical professionals
It is important that we build trust for you.
How can I be sure of the qualification and the quality of the medical doctor?

Europ Assistance is selecting the medical professionals that manage the teleconsultation service as per different criteria: medical background and experience, soft skills to take care of the patient at a distance, capacity of autonomy to face all individual situations.

What are the specialties available at Europ Assistance?

We can offer the following specialties: general medicine, pediatrics, gynecology, psychology, cardiology, health coaching, nutrition coaching.

In the case the doctor does not show at my teleconsultation, what happens?

This is a situation that should not happen, nevertheless, our healthcare professionals are human, and may have themselves a constraint not allowing them to attend your appointment. 5 minutes after the time of your appointment, in the case the doctor does not show, our supervisors are alerted. If another doctor is available, your teleconsultation will be automatically rerouted to the available doctor. If no other doctor available, our staff will call you back to apologize for the inconvenience and propose another time slot with you.
Security & Compliance
We pay high attention to your data protection and confidentiality.
How can I be sure of the data security?

All our solutions are highly secured, ISO 27001 and PDPA compliant, for the highest guarantee of your data protection, at every moment of the teleconsultation.

Where are my personal data hosted?

Your personal data are hosted on the Europ Assistance servers.

Can I access my personal data and ask to delete them?

Yes, you can contact Europ Assistance to ask information about which personal data we collected for the teleconsultation service. We can also delete all information that is not mandatory to keep for regulatory purpose.